The dessert bar name is the only model that specializes in high-end desserts, which is usually only available in luxury restaurants. A number of dessert bars also serve cakes with wine, which is the discerning delight in the world.
In a luxurious, elegant space, diners can relax and sip some sweet pastries with alcoholic drinks and rustle chat with friends, completely different from the usual noisy pubs. There are several famous representatives in Asia such as 2AM (Singapore), Brix Dessert Bar (Thailand), The Dreamers (VN) …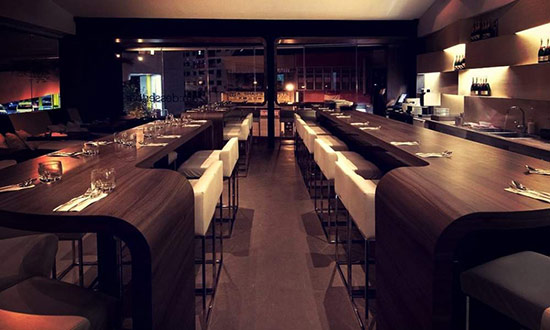 The warm, modern space of 2AM Dessert Bar – Source: firststopsingapore
2 AM Being in the middle of Holland Village, 2AM is a luxurious rendezvous to bring customers sweet dishes to ensure both beautiful and delicious criteria.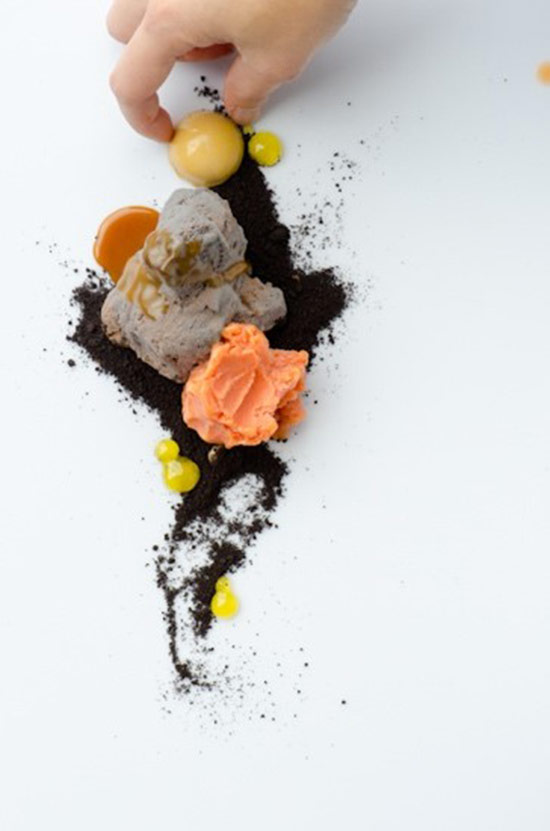 Sweet dishes ensure 2 delicious and beautiful criteria to attract gourmets – Source: Antoinette Bruno
Here, gourmets also experience a wonderful combination of sweet and wine. And just like the name suggests, 2AM is open until 2am so that those who want to extend the aftermath of the dinner can stay long and enjoy the sweetness of the cake and wine.
Brix Dessert Bar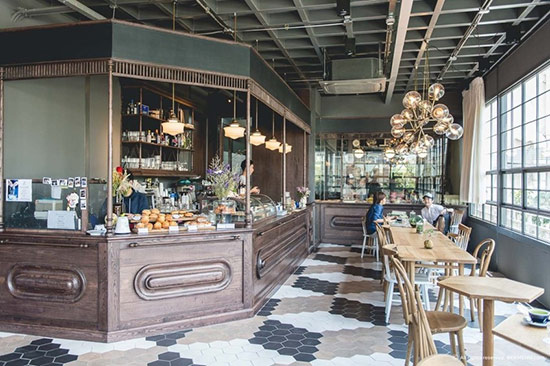 The cocktail bar next to the open kitchen – Source: BBK Menu
In Bangkok, Thailand, Brix Dessert Bar is a bakery where strong gentlemen can also enjoy sweet dishes like girls. You can see it at the cocktail bar next to the open kitchen.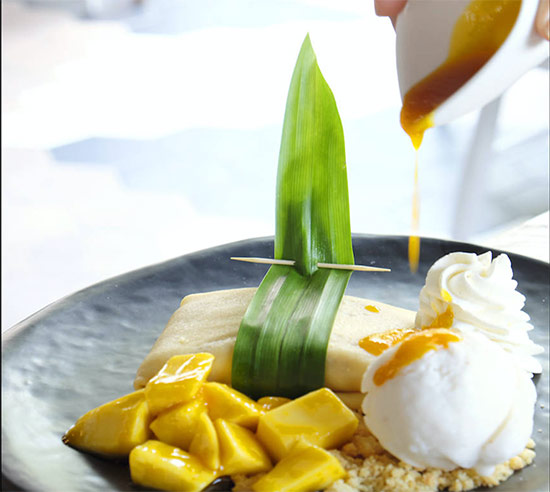 Brix's signature crepe Yellow Pillow filling cream – Source: BUNDIT KIAT-OPAS
If you have a chance to come here, try the Yellow Pillow crepe made with mango mousse ice cream for mango, bread and coconut cream.
The Dreamers
And right in the center of Saigon, you can discover a luxurious, romantic and very sophisticated space on the tree-lined Han Thuyen street. That's The Dreamers Dessert Bar!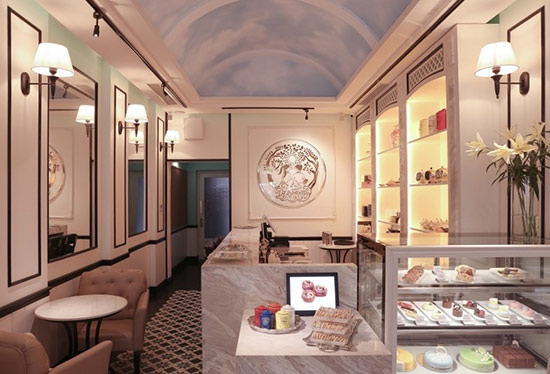 There is a romantic and sophisticated space right on Han Thuyen Street
Here, French cake background is refreshed by the combination with tropical fruits, creating an attraction for both Vietnamese and foreigners.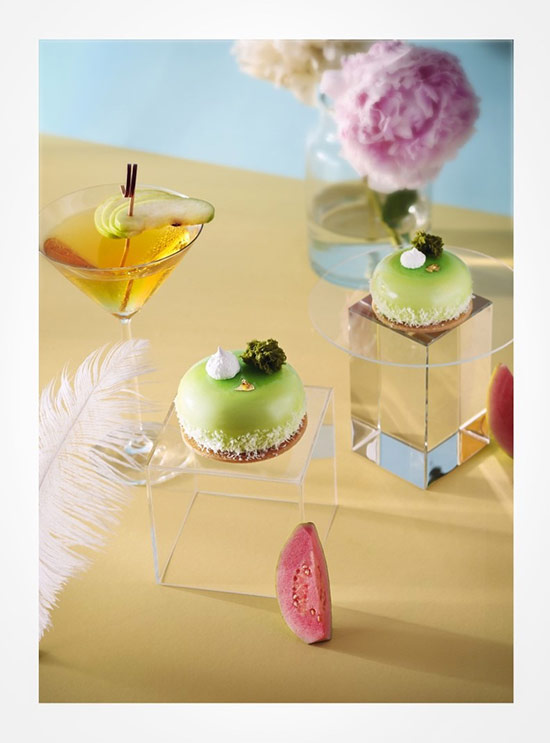 Guava Tart cake with cool green gelatin shell and fragrant pink guava
Diners can enjoy sophisticated sophisticated desserts often served only in high-end restaurants. It is possible to name Guava Tart with a green gelatin layer, inside it is cheese mousse cream and fragrant pink guava; "Haughty girl" The Lady is an elegant blue with fabric mousse and strawberry jam; Chocolate Raspberry combines chocolate 76% and raspberries bring the sour – sweet – bitter …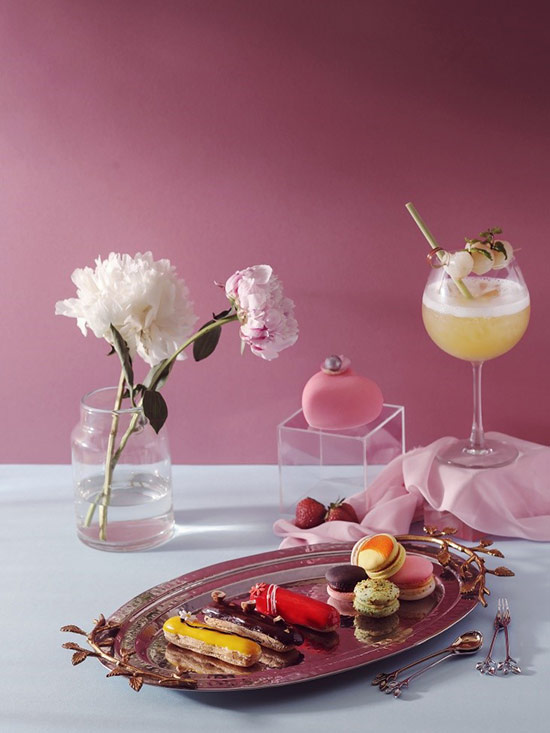 French cake background combined with tropical fruits brings a unique and new flavor
Like the 2AM and BRIX brothers, The Dreamers has invested in a private bartender with a bartender. Customers will be introduced to suitable alcoholic drinks for sharing. This is a style to enjoy gourmet cuisine that has been loved in many parts of the world but it is still very new in Vietnam, promising to be a special experience for those who come to The Dreamers!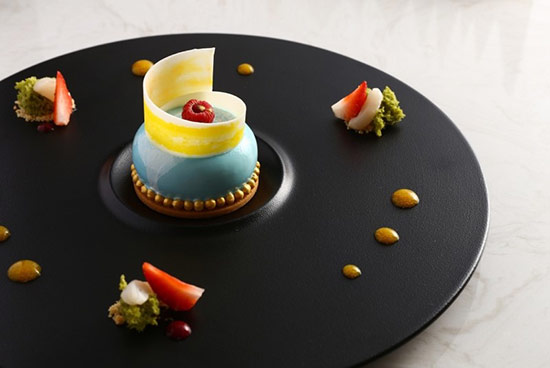 "The haughty girl" The Lady is elegant blue with fabric mousse and strawberry jam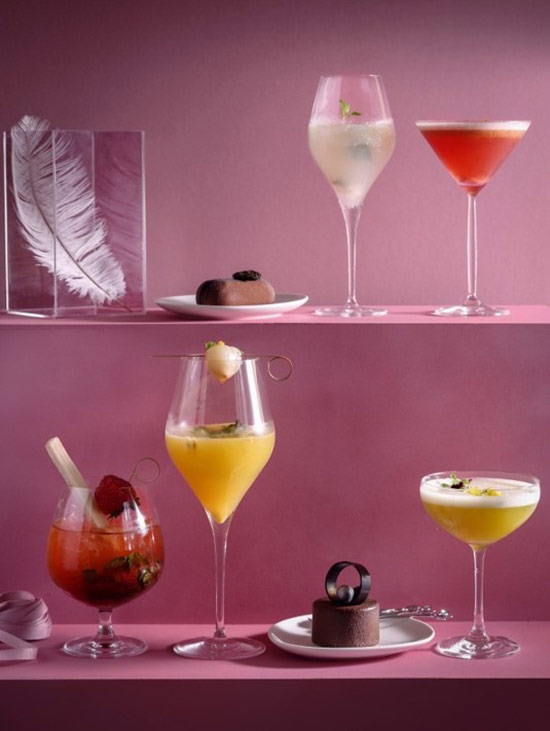 Guests will be introduced to alcoholic beverages to share with their favorite dessert